Gadgets
Sony demonstrates power of its next-generation PlayStation console
While the next Sony gaming console has yet to be officially announced or named, investors have been treated to a demonstration showing the big leap in performance between the current PS4 Pro and the new system.
It has been known since March that Sony has placed a high degree of its engineering focus on reducing the load times of PlayStation games. With more powerful hardware, the next generation PlayStation can render virtual environments much faster than its predecessor.
The presentation showed a side by side comparison of 2018's Spider-Man video game, with the being a significant difference in the time it took for each system to render the intricately detailed virtual Manhattan of the game world. The new system was able to render environments much faster than the player character could reach them, reducing the phenomenon of stuttering or texture 'pop-in'.
The presentation also restated Sony's promises about the new console – that it will have a solid-state drive as well as backwards compatibility enabling customers to carry-over their library of PS4 games.
Sony's official video comparing performance of PS4 Pro vs next-gen PlayStation pic.twitter.com/2eUROxKFLq

— Takashi Mochizuki (@mochi_wsj) May 21, 2019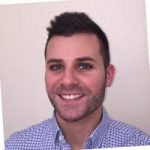 Brett Delray was born and raised in London. As a journalist, Brett has contributed to many online publications including BBC, The Daily Mail and NPR. In regards to academics, Bill earned a degree in business from The London School of Journalism. Brett covers economy stories here Kev's Best.