Gadgets
The first 5G phone has landed in Australia – Samsung S10 5G
Samsung's latest 6 camera carry 5G phone, boasting a larger screen and bigger batter is going to be available to Australians as of May 28th. The Galaxy S10 5G will be purchasable from Samsung Experience and Telstra stores.
Telstra members who purchased a S10 during the eligibility period earlier in 2019 will be able to upgrade to the new device without any additional cost. These customers have 21 days after launch to redeem their offer.
The new handset combines 4GX and 5G technology to provide superior mobile browsing speed to any other consumer device on the market. In ideal settings it's possible for users to download an entire feature film in a matter of seconds.
The 16MP Ultra Wide camera can capture a 123 degree field of view with Live Focus video effects. It also has a 3D Depth Camera that automatically detects the distance and height of objects in the frame.
Since 2016 Telstra has been slowing rolling out a 5G network that it says currently reaches around 4 million Australians across metropolitan and regional centres.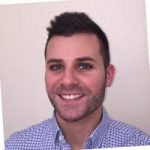 Brett Delray was born and raised in London. As a journalist, Brett has contributed to many online publications including BBC, The Daily Mail and NPR. In regards to academics, Bill earned a degree in business from The London School of Journalism. Brett covers economy stories here Kev's Best.