International
Trump threats to deport 'millions' of undocumented immigrants next week
President Donald Trump said on Monday that "millions" of undocumented immigrants will be deported as of next week.
Even the Immigration and Customs Enforcement Service (ICE) has denied that this is possible ( "we have no resources" ), and in fact in recent weeks the number of deportations has fallen because their efforts are focused on the border.
But Trump is officially on the campaign front for the 2020 presidential elections, and his promises on immigration seem like the key to galvanize his supporters.
The problem is that, as in the song he uses in his campaign, "you can't always get what you want."
During his first two and a half years in the White House, the arrests and deportations of undocumented immigrants have been well below the figures recorded by his predecessor, Democrat Barack Obama .
Thus, for example, 159,000 arrests and 256,000 deportations were made in 2018, according to data collected by the Reuters news agency. In 2017 there were 144,000 arrests and 226,000 deportations.
….long before they get to our Southern Border. Guatemala is getting ready to sign a Safe-Third Agreement. The only ones who won't do anything are the Democrats in Congress. They must vote to get rid of the loopholes, and fix asylum! If so, Border Crisis will end quickly!

— Donald J. Trump (@realDonaldTrump) June 18, 2019
In the first two years of Obama in the White House there were 298,000 arrests and 390,000 deportations in 2009; and 272,000 arrests and 393,000 deportations in 2010.
In any case, ICE seems to be preparing to strengthen its raids in the coming weeks, with a view to families of migrants who would be arrested in their homes, according to The New York Times .
To this end, it is reallocating resources that previously used, for example, to large investigations on human trafficking and the fight against drug trafficking.
"They are going to start next week , and when people come to our country and come illegally, they will have to leave," Trump said Tuesday.
However, asylum seekers can not be easily expelled . According to current legislation, if they pass the test of credible fear at the border they have the right to appear before an immigration court, which may take months or even years; in the meantime, they are released (ICE does not have enough detention centers for all), and after the sixth month they can work.
Trump has negotiated an agreement with Mexico for asylum seekers to wait in that country instead of in the United States, a practice that is already underway but that the president wants to extend on a large scale.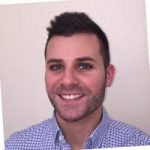 Brett Delray was born and raised in London. As a journalist, Brett has contributed to many online publications including BBC, The Daily Mail and NPR. In regards to academics, Bill earned a degree in business from The London School of Journalism. Brett covers economy stories here Kev's Best.