International
US military denies preparing for evacuation of base in Iraq
On Saturday, the US military denied that it was preparing to evacuate nearly 80 Lockheed Martin and Sallyport Global employees working as contractors for the Pentagon from the Iraqi military base in Balad, 50 miles north of Baghdad.
"We do not currently plan to evacuate Balad personnel," said US Air Force Colonel Kevin Walker in a statement. "Should there be increasing threats against our personnel, the US Air Force would take steps to provide the required protections."
The Iraqi army has also denied the news, assuring that Iraq is providing security for our fighters and American advisers and instructors .
In a statement released Saturday, US Secretary of State Mike Pompeo said the US is not evacuating personnel from Balad Air Force Base.
The vast military complex of Balad was hit last week by three mortar fire, which did not kill and was not claimed.
A military source and a security source told Reuters that the evacuation plan was canceled on Saturday morning, after US and Iraqi military personnel assured the companies that security measures would be increased around the base.
At any time
Three other Iraqi military sources told Reuters on Friday that the US military was preparing to evacuate the Balad base.
According to one of the sources, the evacuation is scheduled to take place over ten days and could intervene at any time.
The Americans informed us that they would only maintain a limited and necessary staff, who are working on the maintenance of Iraqi F-16 fighters , said another Iraqi source. Lockheed delivered its first F-16s to Iraq in 2014.
A Lockheed Martin spokeswoman for the Middle East said there was no "present" plan to evacuate Lockheed employees from the Balad base.
Two other Iraqi bases hosting US forces have been hit by rockets during the past week near Baghdad and Mosul, and on Wednesday a rocket was fired near an ExxonMobil facility near Basra, in the southern part of the country. south of Iraq, prompting the US oil company to evacuate twenty expatriates.
According to local officials, Iranian-backed Shiite militias have been behind the Basra incident.
Iran made no comment. The Islamic Republic, on the other hand, has firmly denied being responsible for several attacks on oil tankers in the Persian Gulf in recent weeks, as Washington accuses.
These incidents are part of a context of acute tensions between the United States and Iran.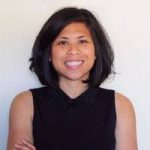 Sarah Clifford is a seasoned journalist with nearly 15 years experience. While studying journalism at Cardiff University, Sarah found a passion for finding engaging stories. As a contributor to Kev's Best, Sarah mostly covers human interest pieces.