Gadgets
Walmart has launched its own range of tablets and they're insanely cheap!
Running the system Android Pie, Walmart has launched its new range of tablets, coming in 8 inches and 10 inches. In the US, they are retailing for $64 (for the 8-inch device) and $79 for the (10-inch device). Equipped with a 1.3GHz quad-core processor, along with 2GB of RAM and a rather weak 2MP camera on the rear, it's obvious that the specifications are well below what the better-quality retailers are providing.
Having said this, Walmart has stood by their products, suggesting that their offerings will not try to compete with the competition based on quality, but merely based on price. The life of the battery is only 5.5 hours with continuous use and only come in navy blue colourings. Put simply, if you're someone that doesn't need the unnecessary features and specifications often tacked onto the more up-market products afforded by Apple and Samsung, the Walmart tablet could well be the right device for you.
Following in the steps of Amazon
In fact, Walmart's recent strategic move into the tablet sector is like what Amazon has done in the past. Amazon launched their Fire tablets in 2011 as a low-cost alternative to Apple's iPad, as a way of undercutting Apple's market share and dominance of the market. It appears Walmart have followed suit with a similar low-cost, affordable product.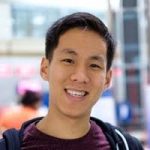 Joseph Allin was born and raised in Cookham, a small village just outside London. Joseph has worked as a journalist for nearly a decade having contributed to several large publications including the Channel 4 and  the Daily Star. As a journalist for Kev's Best, Joseph covers national and international developments.